Top Donator
demonoidfx,
donated the most this month.
Recent Payments
demonoidfx
SKJimmyDawg
K0XX0
K0XX0
ConHNation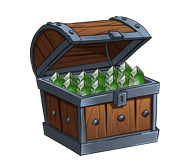 MONTHLY BUNDLES
*NEW* BUNDLES [BUY 1 GET 1 FREE] ARE NOW HERE!
Purchase a Bundle and dominate our Lifesteal Fire Realm!

You can preview possible loot rewards by left-clicking the Crate.

You get 1 Reward Per Key, 1 Reward Per Summer Crate!
Chance Crate Rewards shown below:
Insane Crate Rewards shown below: